UPCOMING EVENTS & CONFERENCES

Honorary Member of the Month – June 2018
Dr. Rupert Sheldrake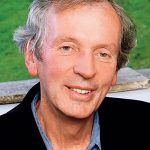 Rupert Sheldrake, a biologist and author, is best known for his hypothesis of morphic fields and morphic resonance, which leads to a vision of a living, developing universe with its own inherent memory. He worked in developmental biology at Cambridge University, where he was a Fellow of Clare College. He was then Principal Plant Physiologist at the International Crops Research Institute for the Semi-Arid Tropics (ICRISAT), in Hyderabad, India. From 2005 to 2010 he was Director of the Perrott-Warrick project, funded from Trinity College, Cambridge.
The Scientific and Medical Network –
Exploring and expanding the frontiers of science, medicine and spirituality.
The Network is devoted to the emergence of a more enlightened world – a world in which the wisdom of spirituality and the thoughtfulness of philosophy balance the power of science and technology.
We recognise that our world is still plagued by deep problems and enduring conflicts. Many of these are caused by dogmatic, superstitious or ill-informed worldviews. However, we believe that individuals and societies can transform themselves.  The key is learning to integrate evidence-based science, born of rational philosophy, with the love and inner peace cultivated by spiritual practice. The Network is a worldwide community of professionals dedicated to this transformative task.
We invite you to join us in co-creating a paradigm shift to bring truth, beauty, health and well-being into harmony, and so help heal our fractured culture.  Membership is open to all who are sympathetic with our mission, aims and values. 
Please click here to join us on our journey and see the benefits of being a member, or click here for information about our Local Groups and meetings . Alternatively please contact us here.
Latest News