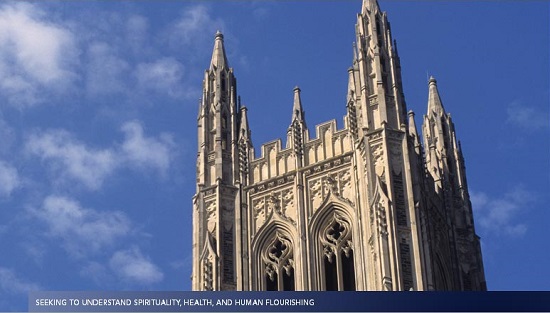 The Center for Spirituality, Theology and Health is based in the Center for Aging at Duke University Medical Center and focuses on conducting research, training others to do so, and supporting dialogue and discussion on spirituality, religion, and health as related to public health and clinical practice.
Their highly recommended newsletter provides updates on research, news and events related to spirituality and health, including educational resources and funding opportunities. Their goal is to create a community of researchers, clinicians, clergy, and laypersons interested in spirituality and health and keep them informed and updated. An events calendar concludes the newsletter and describes spirituality and health related presentations happening at Duke and around the world.
All e-newsletters are archived at their website. View previous editions (July 2007 through Feb 2016).