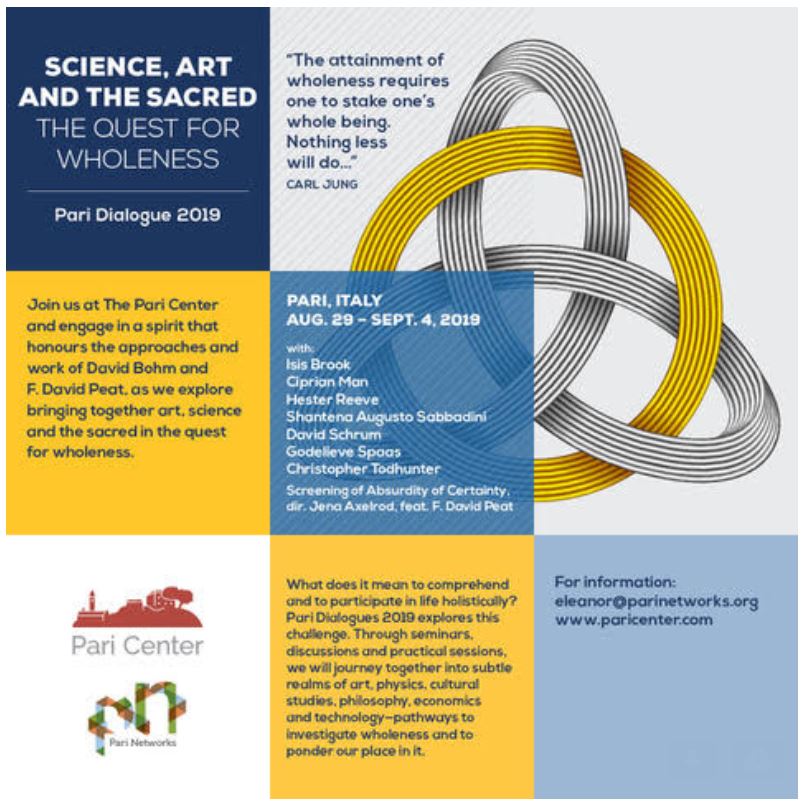 with Isis Brook, Ciprian Man, Hester Reeve, Shantena Augusto Sabbadini, David Schrum, Godelieve Spaas and Christopher Todhunter and the Screening of Absurdity of Certainty, directed by Jena Axelrod, feat. F. David Peat
How can we bring about a future that respects the Earth and that nurtures the wellbeing of all?
The Pari Dialogue of 2019 considers this challenge. Through seminars, exploratory discussions and practical sessions, we will examine humanity's current situation and explore key factors for the co-creation of a future that respects our planet and benefits all. Together with leaders in key areas—physics, economics, the arts, cultural studies, ecology—we invite participants to envision an emerging holistic future.
Join us as we follow in a spirit that honours these attitudes and the work of David Bohm and F. David Peat, as we explore together pathways to a holistic future.
Open to everyone, contact us: [email protected]