We are rebuilding our Members' Directory and need your help to allow members to communicate with other SMN members who share common interests. There is a two stage process to complete.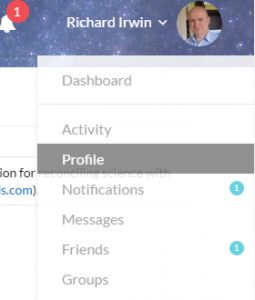 Please note, only fellow members of the SMN have access to the Members' Directory and completing your Member Profile and joining the Members' Directory is purely voluntary and we will not share your information without your permission.
Please complete your on-line profile.
This can be found by clicking the down arrow next to your username at the top right of the screen and selecting Profile and then Edit from the dropdown list.
There are two pages called Member Profile and Special Interests. Once you have completed the fields in the Member Profile, then please click the Special Interests button to complete that section.
Selecting a Special Interest provides a search capability to allow others with the same Special Interest to be found.
Join the Members' Directory
We will be sending out invitations to all members to Join the Members' Directory, but to accelerate the process you can click on the Link for Groups, select Members' Directory and apply to join.