By Henryk Skolimowski (SMN)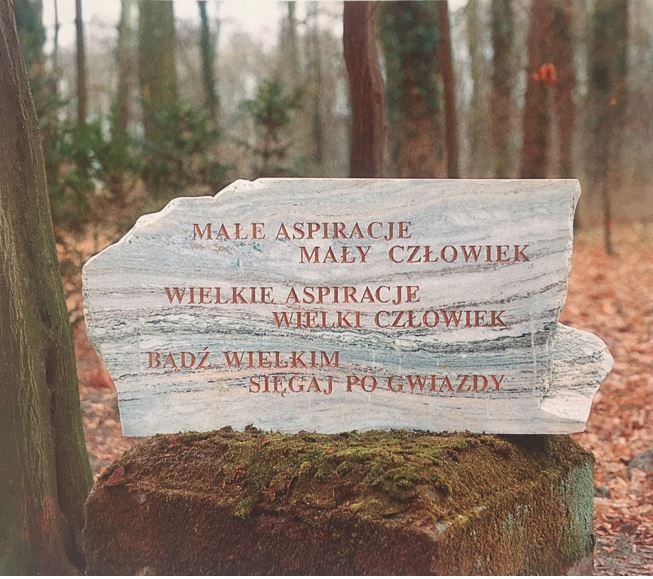 SMALL ASPIRATIONS
                             A SMALL PERSON
GREAT ASPIRATIONS
                             A GREAT PERSON
BE GREAT
              REACH FOR THE STARS
If you do not reach for the stars
You are not fully mature.
Small concerns will never make you
A great person, but only a fledgling.
Become Mature!
This is the imperative of your destiny.
Editor's Note
Henryk Skolimowski is an honorary member of the SMN, founder of the school of Eco-philosophy. This is one of his handmade sculpture donated to the Sichów House and Library in Poland.