[contact-form][contact-field label="Name" type="name" required="true" /][contact-field label="Email" type="email" required="true" /][contact-field label="Website" type="url" /][contact-field label="Message" type="textarea" /][/contact-form]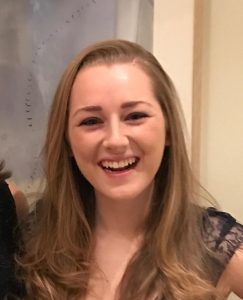 Charlotte Lorimer has recently completed her dissertation which accounts for the popularity of The Kiss (1907-1908) by Gustav Klimt. Her interdisciplinary approach explored Art, Science and Spirituality, particularly appropriate to fin-de-siècle Vienna which strove to integrate the arts, sciences and humanities. This philosophy was also adopted by the Secession, the group of artists led by Klimt. The intention of the Secessionists was to regenerate and reconnect divided Vienna through their art, especially through symbols, myths and archetypes. She agrees with Jung, who regarded these elements as manifestations of an ancient spirituality, particularly related to Goddess worship, passed down from our ancestors through the collective unconscious. Klimt was not only very spiritual, and particularly interested in Taoism, as well as being fascinated by cells and the unconscious. These themes surface in many of Klimt's paintings, particularly in The Kiss, Danae and The Three Ages of Women, each of which she will discuss in her presentation.
Charlotte Lorimer will be graduating from Durham University with a degree in History of Art and English in June. Throughout her studies, she has been fascinated not only by art and literature but also psychology, psycho-analysis, philosophy and theology, and especially the way that these subjects overlap and connect to each other. Her first experience of public speaking was as Head Girl at St Leonards where she studied the International Baccalaureate and achieved 44/45 points. Since then she has presented the research of my online gallery which she created on the art of her family (www.upward-onward.com). This year, she has led several classes in History of Art, English and Classics at Durham School, where she is doing a placement. Not only has her degree given her the opportunity to learn about the art of her family, she was also able to research the Burmese Animal-Shaped Weights collected by her grandfather Christopher. The story of the weights, which were hidden in a well to protect them from the Japanese in 1942, came to life last summer when she visited Burma on her trip around South East Asia. She has also travelled extensively within Europe and in Africa and plans to explore South America and Australia after she graduates.I have a travel and art blog (www.mapmemories.wordpress.com) which has been included as part of the EY and the Arts partnership.