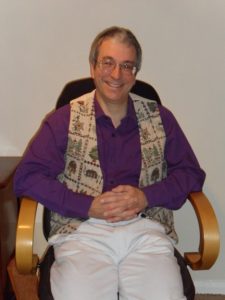 The group is One Spirit North Wales, part of the national initiative (coordinated by the 'One Spirit Alliance'). The aim is to act as a focal point for any group or individual committed to a 'shared heart' and spiritual depth in what we say and do in life.
Whilst bringing such organisations together and presenting a united front to the general public, each group retains their own unique focus and is not be expected to get involved in activities beyond that. Thus, a key element to 'One Spirit North Wales' (in keeping with the SMN remit) is activities to encourage and enable mainstream researchers and teachers (e.g. from Bangor University and other local HE establishments) to meet, discuss and share experiences and practices with their spiritual/holistic counterparts operating in the region.
Whilst language, philosophical and methodological differences still exist between the two 'sides', a spirit of transcendence is seen (as I described in my PhD thesis) to be growing. 'One Spirit North Wales' aims to be a catalyst for this process in this part of Wales.
In promoting these objectives we organise occasional meetings under the heading OSNW (One Spirit North Wales, which acts as the local group for SMN, AHSSSE and Wrekin Trust).