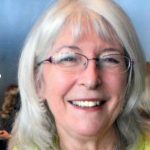 Kathy Stranks Member ARH, BSc, MA, DSHom
Originally I trained as a nurse, I then married and brought up four children.
My interest in psychology, mental and physical health, the paranormal and psychic processes have always held a vital role in my approach to health. After much consideration I decided to study homeopathy. After qualifying in Devon as a classical homeopath seventeen years ago, I became involved in cutting edge research in this system of medicine, attempting to discover the basis of homeopathic action. This research will eventually allow homeopaths and medics alike greater understanding of the underlying processes from a biochemical point of view.
This was followed that with a joint degree in psychology, philosophy and neurology. It seemed quite natural to carry on to an MA in the same subject's aimed at deepening my understanding of psychic processes from different angles. As a practitioner this has given me a very comprehensive grasp of the subject.
My studies and research in Parapsychology have meant I have been called upon to deal with a variety of situations relating to psychic events because of many years hands on experience. Many of these encounters made me realise we have a very poor understanding of the subject. As a result I am just completing a book entitled "Ψ The Silent Impulse – A Study in Consciousness and Time – The Space Between" on parapsychology and consciousness with the intention of publishing in the near future.
Events
Kathy was a speaker at Continental Meeting 2016 – Convergent Evolution, Attractors and Love.
Papers